BEAR Power Supplies for LED and industrial lighting applications
High-efficiency, constant current DC/DC converters and AC/DC converters
We design and manufacture custom DC/DC and AC/DC converters for battery-powered LED lighting devices and specialty lighting applications where performance and reliability is critical.
We have produced numerous LED drivers for leading manufacturers in medical, military and law enforcement applications.
Our high-efficiency constant current DC/DC converters power LEDs from 0.5 to 15 Watts or more.
BEAR power supplies feature:
High efficiency
Compact size
High reliability and long life
Wide operating temperature range
Customized to your battery and form factor requirements
Designed and made in USA
Let us help you with your custom LED driver. Contact us today!
Fill out our on-line form to request a proposal, email us at sales@bearpwr.com or call BEAR at 1-800-551-2327 today.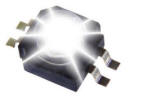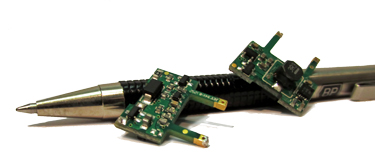 Miniature 3W DC/DC converter with dimming function,
for hand-held LED device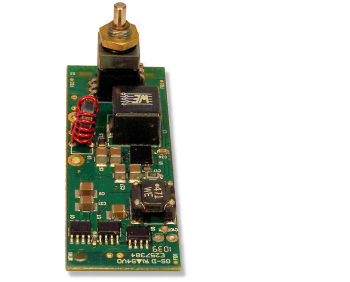 Compact dual-purpose converter powers a
15 Watt LED and a cooling fan
15 Watt converter for industrial lighting delivers 12,000 V
to start an arc lamp, then switches to constant power.