About our parent company
BEAR Power Supplies was founded in 2003 as a business unit of Z-AXIS, Inc., an upstate New York manufacturer with a long-standing reputation for superior design and high-quality manufacturing of rugged electronic products for commercial, military, medical and industrial applications.
About Z-AXIS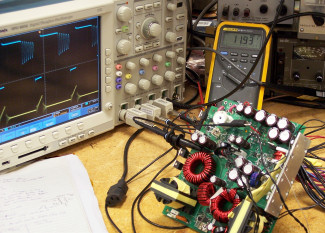 Z-AXIS provides quality design, prototyping and manufacturing services for complex electronic products and electromechanical assemblies. We offer fast design turnaround, competitive NRE charges, rapid production and low freight costs from our design and manufacturing facility in western New York.
Founded in 1989 to offer a unique line of rugged video display monitors, Z-AXIS diversified in the late 1990s into contract electronics design and manufacturing services. The company introduced a line of industrial power supplies in 2005, marketing standard and custom power supply designs under the BEAR Power Supplies brand.
Our modern, 32,000 square foot design and manufacturing center is centrally located between Syracuse and Rochester in upstate NY. With design engineering, manufacturing, sales and administration all under one roof, we offer:
expert electronics design services
superior design for manufacturing
prototypes and production for nearly any volume
real-time technical support and rapid response to your requests
We meet our OEM customers' most demanding requirements including lead-free manufacturing and RoHS compliance. Z-AXIS customers include Dyco Electronics, GE, General Dynamics, Harris RF Communications, Hunter Defense, Raytheon, Ultralife Batteries, Viewpoint Systems and Welch Allyn.
For more information visit www.zaxis.net.