Custom Power Supplies for Commercial, Industrial and Medical Applications
Rugged, reliable power from mW to KW. Ask for anything: multiple outputs, unique form factors, hard-to-meet specs... we excel at the unusual.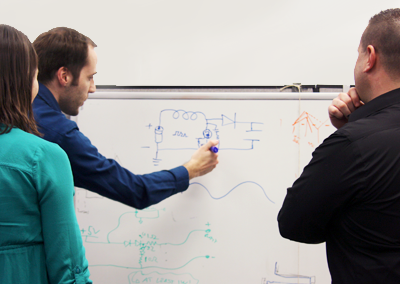 Request a Quote
Bear Custom Power Supplies are used in industrial, commercial, medical, military, telecom, transportation and portable systems. We specialize in meeting unusual requirements. Try us! Contact us today or use our online request for quote form. We'll get back to you within 24 business hours.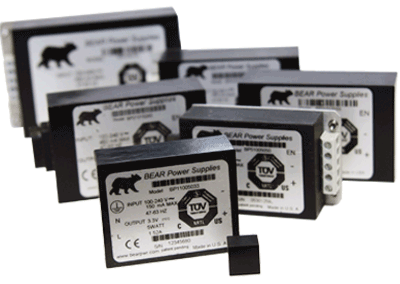 Standard Power Supplies
Bear also offers a line of standard encapsulated AC/DC power supplies and DC/DC converters. They are rugged and compact with a wide operating temperature range, high performance and long life. Suitable for many commercial, industrial and medical applications. Designed and made in the USA.
Custom or Standard – Have it Your Way!
All Bear Power Supplies are designed and built to meet the most demanding applications in commercial, medical and industrial markets.
What Can We Do For You?
Contact us to discuss your application.
Our Design Engineers will be happy to review your requirements and help you find the best way to power your system.