All Bear Power Supplies are designed and manufactured in the U.S.A. We combine modern automation equipment with skilled manual assembly to give you high-quality, cost-effective production.
Our capabilities include fast-turn prototypes, pre-production runs and low- to mid-volume manufacturing. We currently produce power supplies in quantities from 50 to 50,000 per year in our upstate New York manufacturing center.
Standard or Custom Power Supplies
We offer expert custom power supply design services. Engineering, manufacturing, and support in one U.S.A. facility gives us an edge in design-for-manufacturability and providing fast turn-around of revisions.
Specialty inductors and transformers are critical components of power supplies. With the capability to design and manufacture these specialty magnetics in-house, Bear can take months off your prototype and first production schedules for your custom power supply.
We also manufacture a line of standard encapsulated power supplies suitable for many commercial, industrial and medical applications. They are rugged and compact with a wide operating temperature range, high performance and long life.
RoHS Compliance
Our custom power supplies are lead-free unless you specify a leaded process. All standard Bear power supplies manufactured as of April 15, 2006 are RoHS compliant.
Standards and Certifications
We will work with you to obtain the certifications you need for your custom power supply. We have extensive experience with medical certifications including both BF-rated and CF-rated power supplies.
All Bear products have industry standard certifications for safety. Our facility is ISO 9001:2015 certified and ITAR registered. We adhere to manufacturing standards including IEC 950; IPC 610, J-STD-001; UL1950, 2601, 508; CSA-C22.2 950 and European standards. Learn more about our certifications.
Bear Power Supply Manufacturing Capabilities
SMT assembly
Through-hole and mixed technology assembly
Specialty magnetics (such as coil winding)
Laser-cut custom shields
Plastic and metal enclosures
Encapsulated power supplies
Open-frame power supplies
Box builds
ISO 9001:2008
TUV certification
UL recognized
CE marking
Medical certifications
Burn-in facilities
Automated test facillities
RoHS (default) or leaded process (on request)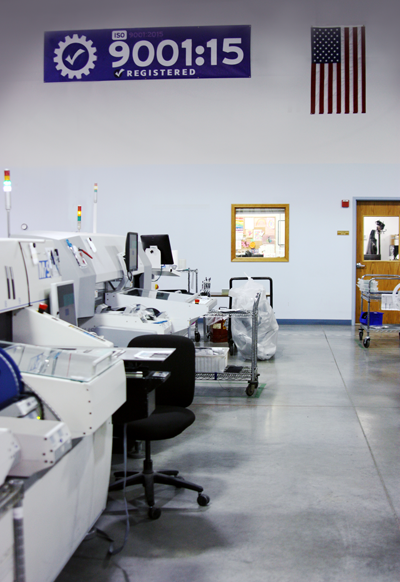 We combine automated and manual assembly for SMT, through-hole and mixed technology.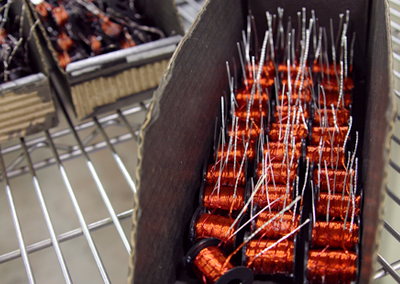 Specialty capabilities for custom power supply manufacturing include in-house magnetics (above) and laser-cut thermal shields (below).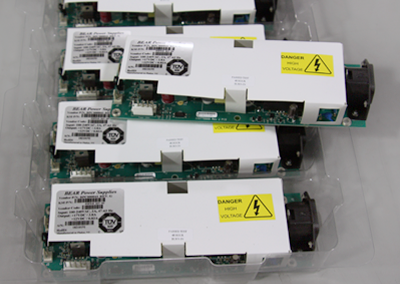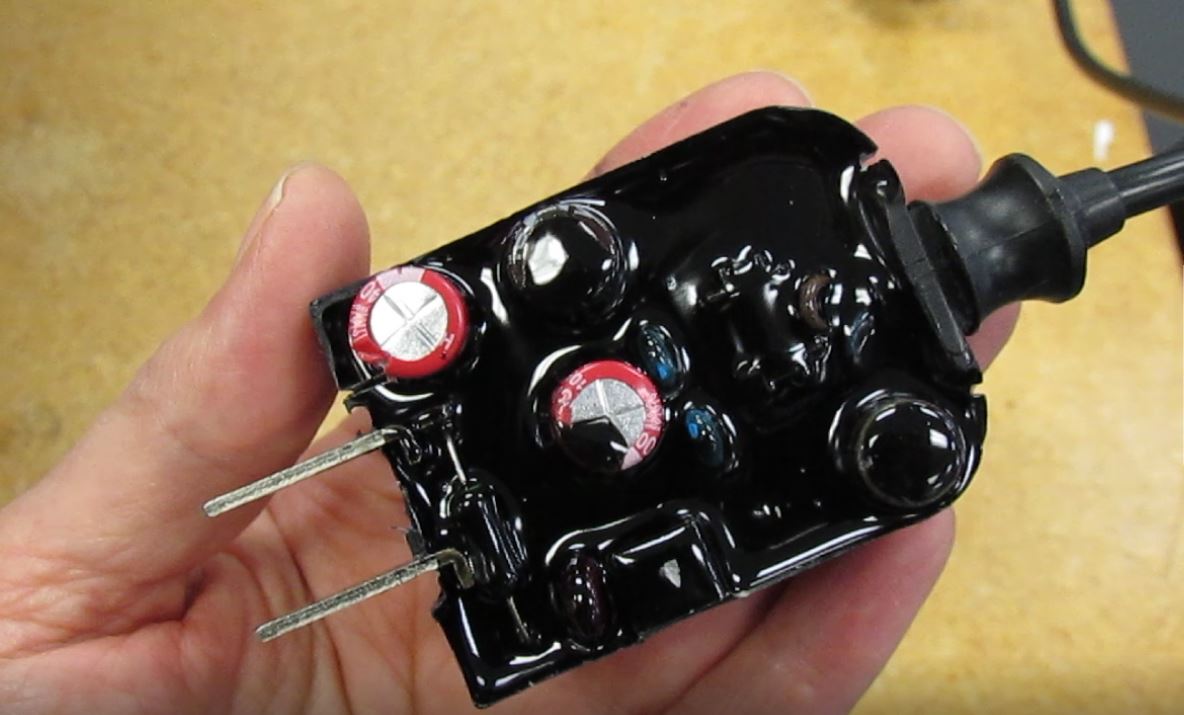 We make encapsulated, enclosed and open-frame power supplies.