Sometimes you simply can't find a commercial off-the-shelf power supply that meets your needs for power, voltage, form factor, temperature range or other critical factor. You must either design your own, or turn to the experts: the engineering team at Bear Power Supplies.
Capabilities
AC/DC and DC/AC power supplies
DC/DC power converters
Milliwatts (mW) to kilowatts (kW)
Analog and digitally controlled power
Rugged, reliable designs
Wide operating temperature ranges
Open frame, enclosed or encapsulated
Single or multiple outputs
Compact designs
Unusual form factors
Low noise
Low leakage current
RoHS compliant (leaded process available)
Why Bear?
We are the experts. 

We understand how to make rugged, reliable power supplies. 
We have expertise in analog, digital, mixed-signal, linear and power systems design.
We specialize in creating compact, high-reliability systems for commercial, medical and industrial applications. We excel at meeting unusual requirements!
We have unique in-house power supply expertise, such as design and production of specialty magnetics (inductors and transformers). This can take months off your schedule for prototype and first production.
We're easy to work with.

Custom power is what we do.
Most manufacturers' "custom" power supplies are limited variations on standard products. They view your custom requirements as a bother and expect you to adapt to them.
At Bear, custom power supply design is our core business. We focus on meeting your requirements by understanding what you are trying to achieve. We offer expert guidance to give you the performance, features, and cost you need without over-specifying.
We can often suggest power supply features that will improve performance of your entire system; for example, choosing components that eliminate the need for a fan.
We're easy to reach. 

We design and manufacture in the USA.
Our engineering, manufacturing, and support teams all work in the same Western New York facility. Your team will take your power supply from concept to prototype to production — quickly and cost effectively — without the communication issues and delays you can experience with offshore manufacturers. This also gives us an edge in design for manufacture (DFM) and fast turn-around of revisions.
We'll take on custom power supply jobs with lower production volumes than many other suppliers. We currently manufacture custom power supplies in quantities from 50 to 50 thousand per year, in our USA manufacturing center.
You can talk to us.

We'll let you know if custom is right for you.
Not sure you need a custom design? Talk to us. We'll help you weigh the benefits and disadvantages of a custom power supply for your project. If you'd be better off with a standard power supply — we'll tell you so, and explain why.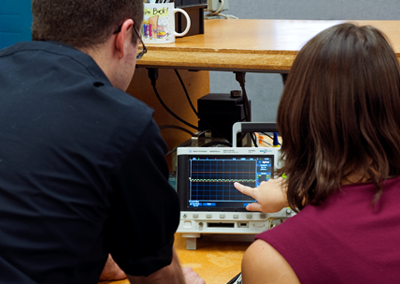 Our US-based engineering team offers expert guidance on your specs to make sure that you get what you really need for your system.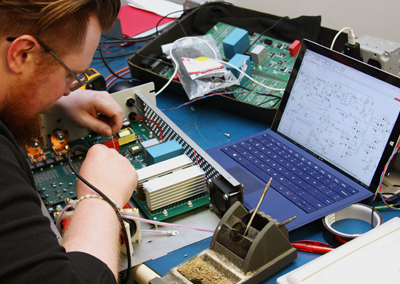 With in-house prototoyping and manufacturing we take you quickly from concept to production.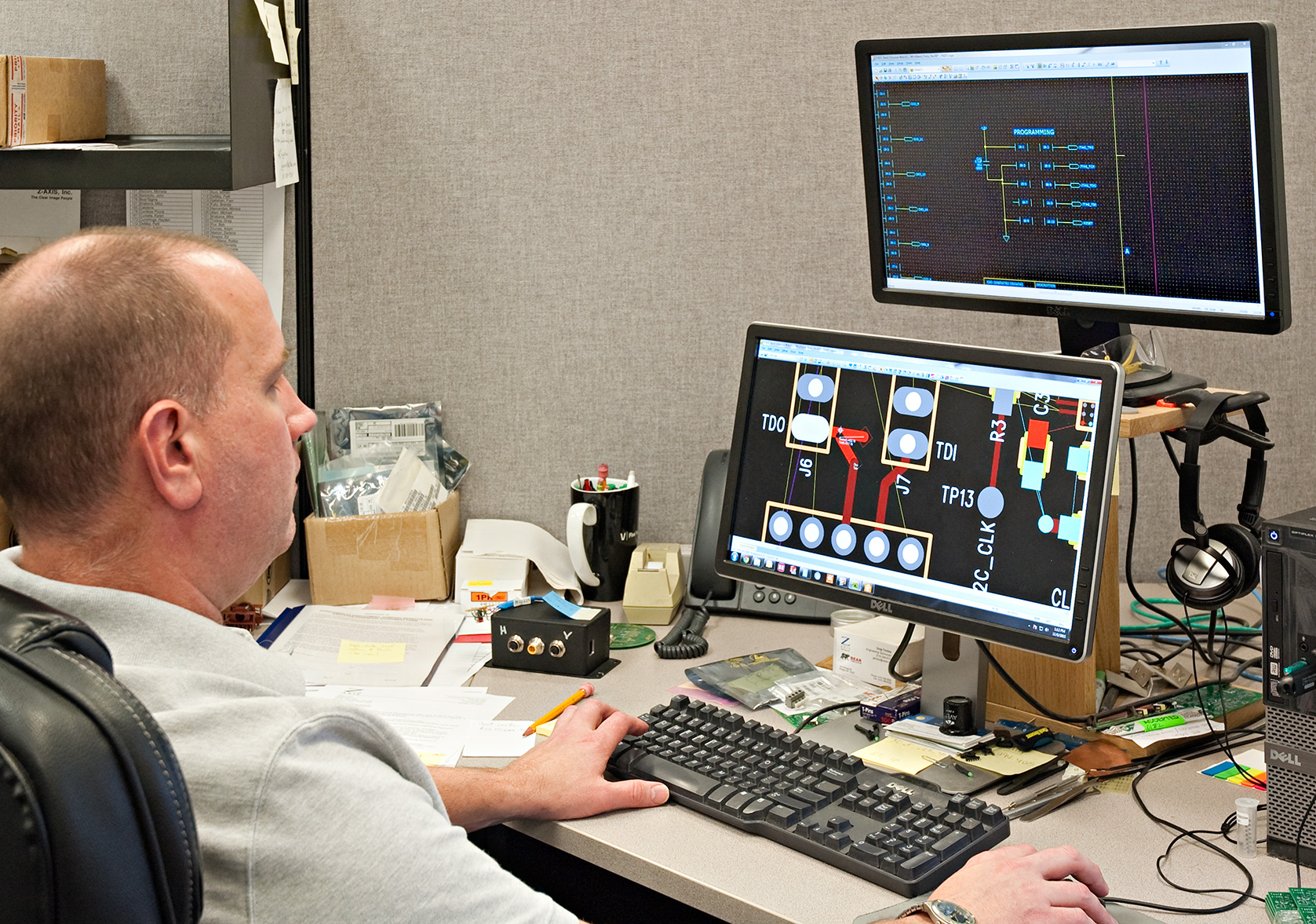 Our layout designers understand how to optimize power supplies for compact size and high performance, from milliwatts to kilowatts.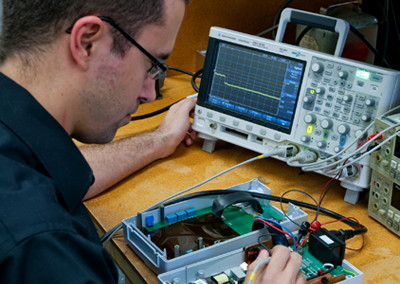 Our engineers are experts in analog and digital power control system design.
Why Bear
Expertise in power
Focus on custom design
Reasonable NRE charges
In-house prototypes
In-house design and production including specialty magnetics
US-based design and manufacturing
Closed-loop DFM processes
Real-time technical support and rapid response to your requests
Design-through-manufacturing of nearly any volume