Bear Power Supplies has won a contract to design a Power over Ethernet (PoE) power supply for an instrument used in a public safety application. The 90-Watt compact power supply will have 12 VDC and 24 VDC outputs, with logic and control circuits that enable remote computer control of four different pulse width modulated (PWM) loads over an ethernet connection.
"This product design team approached us because of our reputation for listening to our customers' engineers and being able to deliver custom power supplies that meet their needs — even needs they have not yet fully identified," said Michael Allen, President of BEAR Power Supplies. "We won the design contract because of our experience in designing commercial and industrial power supplies with embedded controllers."
In addition to its power supply design services team, Bear has in-house prototyping and mixed-technology PCB assembly capabilities to manufacture the custom power supply in the USA.
About Bear Power Supplies
Bear Power Supplies designs, manufactures and sells power supplies for commercial, industrial, and medical equipment. Products include rugged, encapsulated AC/DC and DC/DC power converters and full-custom power supplies to meet OEM designers' most difficult requirements. Capabilities range from fast-turn prototypes to high volume production. The company's ISO 9001:2015 certified headquarters, design and manufacturing center is located near Rochester, New York. Bear Power Supplies is a business unit of Z-AXIS, Inc.
Contact Bear Power Supplies or call 1-800-551-2327 to learn more.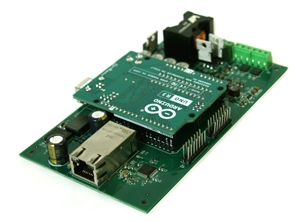 Prototype of the custom 90-Watt PoE power supply that enables remote computer control of four different PWM loads.