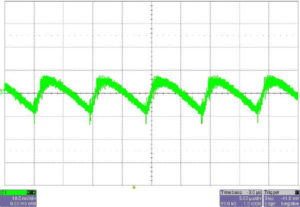 Figure 2.  Output noise voltage on a 3.3 V 10 W BP Series Bear Power Supply
Output Noise Specification
Like all switching power supplies, Bear BP Series power converters have residual noise on their outputs.  This noise is specified as the peak-to-peak AC ripple and is measured with a 20 MHz bandwidth.
To measure actual ripple voltage, Bear Power Supplies test engineers take care to assure minimum pickup from the converter's stray magnetic fields. We place a 100nF capacitor across the output terminals of the converter and position a passive 20 MHz filter between the capacitor and a coaxial cable.
Figure 2 shows the output noise voltage on a 3.3 V 10 W BP Series Bear Power Supply to be about 25 mV p-p, or  less than 1%.